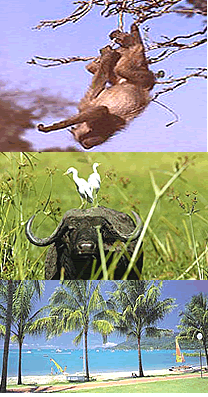 Olive Adventure Safaris.
Olive Adventure Safaris and Tours Kenya is a leading provider of Safaris and Adventure travel in East Africa, Indian Ocean coast and Islands. Based in Nairobi, With operational offices in Nairobi, Arusha and Mombasa. Olive Adventure Safaris Kenya is also a fully structured Destination Management Company with a host of very well managed products such as Kenya Incentives, Kenya Adventure Activities, Kenya Accommodation Bookings, Kenya theme Events, Kenya Itineraries, Kenya apartments, Kenya Transfers, Scuba Diving, Mountain Climbing- Kenya and Kilimanjaro, Nairobi - Arusha - Moshi shuttle services, Uganda Gorilla Safaris and Kenya Hot Air Ballooning. Olive Adventure Safaris Kenya boasts of many years of experience in operating safe, comfortable, reliable tours in East Africa. We at Olive Adventure Safaris are distinguished by our Unrivalled Africa Experience and Knowledge. We operate responsibly and respect the diversity of the continents peoples and cultures. We are committed to eco-friendly and sustainable tourism and a focus on Africa animals and culture. Experience and relationships with local contacts make us truly the Hallmark of African Safaris.
Kenya Tours and Safaris
Feel free as you go through, and make a choice or inquire from our selected itineraries of, Lodge safaris in Kenya, Lodge safaris in Tanzania, Camping safaris in Kenya, Camping safaris in Tanzania, Gorilla Tracking Uganda, Mountain climbing in Kenya and Tanzania,

Kenya Budget Car Rental
We specialize in Car Rental in Kenya. One of Kenya's finest Budget Car Rental Company in Kenya, with over 15 years in the Business, we specialize in 4x4 Jeeps, Saloons cars, Safari Vans with roof hatches, 25 Seater mini Buses.

Nairobi kenya Hotel Booking
Make online reservations on our selected hotels in Nairobi: A Choice of chain and independent hotels to suit your Budget, leisure and Business Travellers.Within this region.